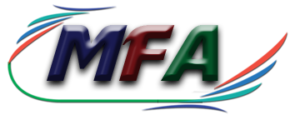 Material Front Analysis (MFA) for Fabrication and Erection work
Beneficiary Organization:
LSTK/EPC/EPCM/PMC/FACO/COCO
Beneficiary Department or Team:
Procurement, Project, Project Control, Fabrication, Erection
Key Features:
Identification of exact material front available for fabrication and erection work.
Material planning can be done based on ETA of materials for next 3-6-9 months.
Material constraint list can be generated.
EFA-MFA makes an analysis for matching the requirement of components for fabrication/erection of spools. An Engineer can then list the Spools for Fabrication according to matching results.
The possible categories for these Matching results are:
CPS (completely possible spools) – If complete material is available for a spool
PPS (partially possible spools) – If partial material is allocated for a spool
NPS (not possible spools) – If no material is allocated for a spool
Key Benefits:
Helps purchase team to expedite the related material procurement and delivery
Project Control can make proper plan
Ensure usage of materials against particular Spools / Lines
Start your next project with PGold.
Get Started With A Free Trial