We provide Software Solutions for the EPC Industry
Software Products & services that Add value to EPC industry.
EPC Software On The Cloud
PARASCADD GOLD is a Cloud Platform offering ORGANOGRAM, CALENDAR, TO-DO LIST, and TIMESHEET with Man Hour Booking for Project Activities, integrated with Primavera, MS-Project, & PROPLAN.
APMO is a Software Products suite with Project Management Office. APMO is designed so that Managers can deliver projects faster and quickly respond to change.
Interactive Project Management Dashboard
PRODASH-PI is an Interactive Project Management Dashboard software created with latest data visualization technologies to display all project parameters of project control functions like Schedule & Cost performance, Risk, HSE, Quality and Finance etc. during all phases of the project duration.
PRODASH-PI is built for the industries such as Oil & Gas, Petrochemicals, Offshore Platforms, Fertilizers, Pipelines and Infrastructure etc.
End To End Project Management Office
ePMO offers Project Managers to set, maintain, and ensure the standards for Project Management. It helps all stakeholders to monitor all the project activities and progress of all the project stages.
Estimation, Budget, Control and Finance
Document Management (with Hold Management)
PRODOCS is a Document Management System (DMS) software used to manage, track and store the electronic documents of paper-based information captured through the mediums like document scanner, Mailboxes, Websites, Office tools, Integration tools, etc.
Project Planning and Scheduling Software
A Planning and Scheduling Network System for Project Planning and Control (covering Time, Cost and Quantity with resource loading) for various phases of the Project execution.
Project Challenges/Risk Management
Risk Management, Risk Identification and Categorization, Risk Assessment and Quantification, Risk Documentation (Risk Register), develop Risk Mitigation and Implementation Plans, Calculation of Risk Score using empirical formulas, Risk Monitoring and Reporting in specified formats including Risk Matrix, Graphs. etc.
Project Safety/HSE Management
Various national and international approaches (terminology) being used for proper assessment of HSE measures being taken during various phases of the project execution especially at construction sites.
Construction and contractor schedule
Construction Schedule & Contractor Schedule System for managing all types of the construction tenders awarded into the Projects.
MTO Analysis, Procurement/Tendering, Look Ahead, Store
EPCPROMA is a Software for :
Integrated Procurement Management,
Tender Management ,
Material Management and
Warehouse Management

at project and organisation level.
Construction Simulation, Planning & 3D Graphics based Construction Sequencing, Colour Code representation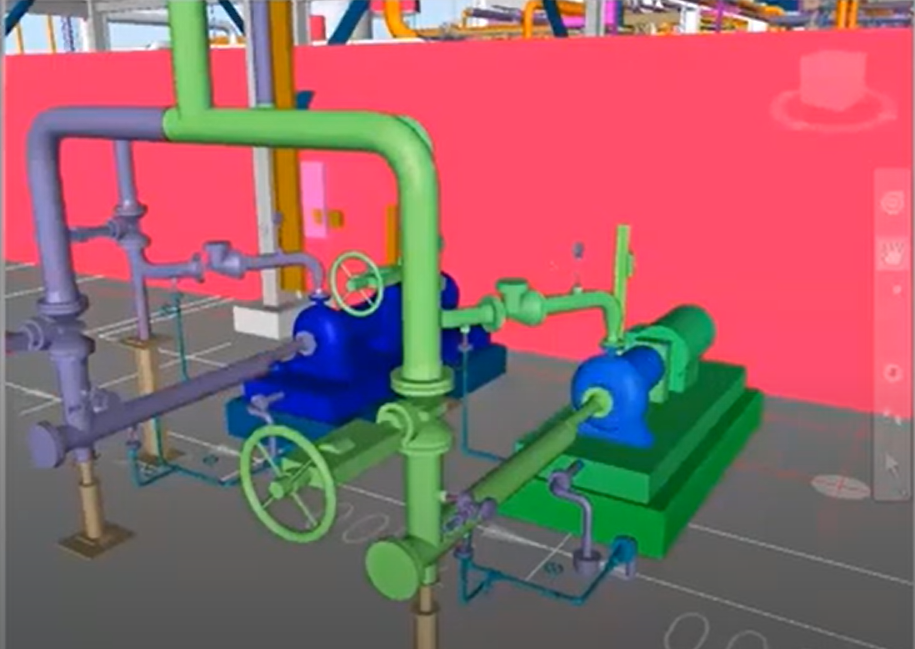 Material Analysis & Look Ahead Plan
It offers reports w.r.t. MTO vs. PO/CDD/ETA/Transit/ DRR/MRR and generates list of lines for which materials are fully available.
Ware House Accounting Management
Item Code Generation Program
ICGP is a software for generation of new Item Code creation of equivalent Item-code as per the company norms.
Piping Isometric Drawing Software
ISOMEC is automated, rule-based, and specification driven according to the industry standard.
automatic piping spooling software
Simplify Piping Spooling operations by Auto Spooling, identify Shop & Fields Welds for the convenience of construction
Material Front Analysis For Fabrication And Erection Work​
Engineering Front Analysis & Material Front Analysis helps to make analysis for matching the requirement of components for fabrication/erection of spools and according to matching result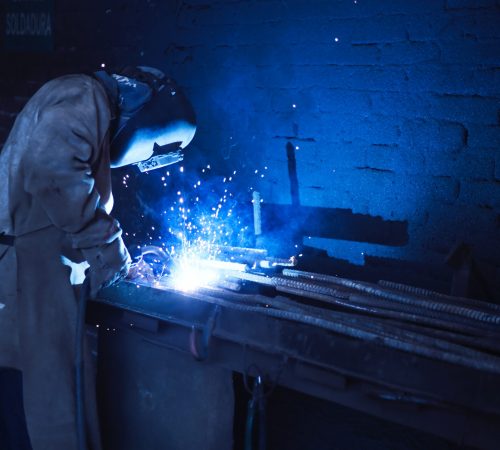 Pipe Spool Fabrication and Erection software
SPOOLMAN / ERMAN is a Pipe Spool Fabrication and Erection software for planning, management of material & construction activities for spool fabrication & erection at shop/site.
Structural Material planning and Civil MTO measurement
STRUCTMAN is the software solution for managing STRUCTURAL activities on construction site.
CIVILMAN is the solution for managing civil construction activities on the site.
Construction Equipment Management Software
EQUIPMAN is Construction Equipment Management Software for managing all the equipment related activities in the project.
ENIMAN is used for managing all the electrical & instrumentation related activities in the construction project.
Pre-commissioning & Commissioning Software
Pre-commissioning & Commissioning Software for Process & Utilities systems including Infrastructure works like Building, Roads, Enabling works etc.
Process Automation Solution Using Barcodes & RFID technology on mobile apps through Online / Offline mode on the construction activity progress, manufacturing progress at vendor site and material dispatch & tracking along with asset search options.
Integrated EPC Project Management & Project Control Software
EPCPROMAN suite is an integrated EPC project management and project control software for sectors such as Oil and Gas, Petrochemicals, Manufacturing & Construction.
Stakeholders can monitor Monitoring Progress, Planning and control, Material management and reporting at various stages of fabrication, erection, and warehousing during commissioning of units, Plants.
computer aided design & drafting
Utility Plugin for ISO Generation
Project Management for Cross Country Pipeline Works
Project planning, monitoring and reporting through graphics (breakup and consolidated at chainage intervals / stations / sections) Inventory management (receipt, inspection, consumption, utilization), detailed joint level and section level monitoring / review reports, welder and WPS qualification and management, repair management, pipe book management.
Software used for designing reports for any of the
above software
Read Only access to Reporting module of each software.
services for EPC industry
EUREKAD-SOFT is a leader in providing cost effective, knowledge based solutions & services for EPC Industry. We offer the best plant design services using our own products. Our services are aimed at reducing design time, cutting project cost & increasing productivity.
Construction innovation service
Construction Automation Partner
We associate as CONSTRUCTION AUTOMATION PARTNER in projects with the PMC/EPCM/OWNER operators to help them achieve complete control & Automation in their construction projects by implementing EPCPROMAN – software solution package in the projects for construction management, project control, material management, progress automation, tracking etc.
Successful projects around the world
More than 20 years of experience
EUREKAD-SOFT is a Integrated EPC Software Solutions Provider specialist engineering services & solutions company offering products and services across a range of Engineering, Procurement and Construction (EPC) segments.
Subscribe to Our Newsletter